LED light boxes are ready-made LED displays in several standard sizes and in three basic module resolutions. It is a typical plug and play product.
After selecting the optimal size and raster of the LED module, we produce a display according to the specification, to be mounted and connected by the user.
No additional workload is required for ready-made light boxes, they just need to be unpacked and connected.
Intuitive software delivered with the display is designed to easily control the displayed contents, and to create timelines and playlists.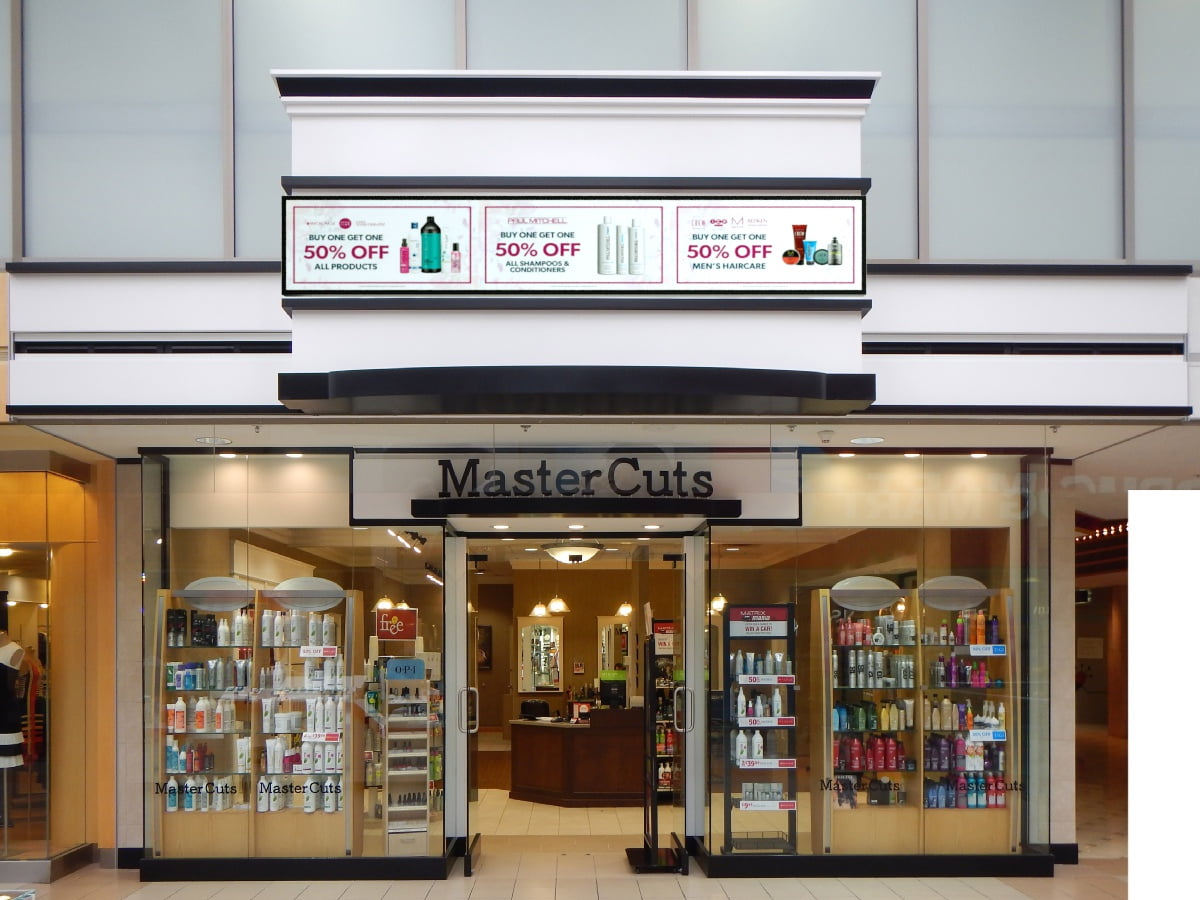 Display P4 - 160-32
Pixel pitch
LED type
Display size (W x H)
Display resolution (pixels)
Number of pixels per 1m²
Brightness (cd/m²)
Scan mode
Refresh rate
Viewing angles (horizontal/vertical)
Player
In-built memory
Communication
Optimal viewing distance
Average energy consumption W/m²
Display P4 - 160-48
Pixel pitch
LED type
Display size (W x H)
Display resolution (pixels)
Number of pixels per 1m²
Brightness (cd/m²)
Scan mode
Refresh rate
Viewing angles (horizontal/vertical)
Player
In-built memory
Communication
Optimal viewing distance
Average energy consumption W/m²
Display P4 - 160-64
Pixel pitch
LED type
Display size (W x H)
Display resolution (pixels)
Number of pixels per 1m²
Brightness (cd/m²)
Scan mode
Refresh rate
Viewing angles (horizontal/vertical)
Player
In-built memory
Communication
Optimal viewing distance
Average energy consumption W/m²
Display P4 - 224-48
Pixel pitch
LED type
Display size (W x H)
Display resolution (pixels)
Number of pixels per 1m²
Brightness (cd/m²)
Scan mode
Refresh rate
Viewing angles (horizontal/vertical)
Player
In-built memory
Communication
Optimal viewing distance
Average energy consumption W/m²
Display P4 - 224-64
Pixel pitch
LED type
Display size (W x H)
Display resolution (pixels)
Number of pixels per 1m²
Brightness (cd/m²)
Scan mode
Refresh rate
Viewing angles (horizontal/vertical)
Player
In-built memory
Communication
Optimal viewing distance
Average energy consumption W/m²
Display P4 - 224-80
Pixel pitch
LED type
Display size (W x H)
Display resolution (pixels)
Number of pixels per 1m²
Brightness (cd/m²)
Scan mode
Refresh rate
Viewing angles (horizontal/vertical)
Player
In-built memory
Communication
Optimal viewing distance
Average energy consumption W/m²
Display P4 - 288-64
Pixel pitch
LED type
Display size (W x H)
Display resolution (pixels)
Number of pixels per 1m²
Brightness (cd/m²)
Scan mode
Refresh rate
Viewing angles (horizontal/vertical)
Player
In-built memory
Communication
Optimal viewing distance
Average energy consumption W/m²
Display P4 - 288-80
Pixel pitch
LED type
Display size (W x H)
Display resolution (pixels)
Number of pixels per 1m²
Brightness (cd/m²)
Scan mode
Refresh rate
Viewing angles (horizontal/vertical)
Player
In-built memory
Communication
Optimal viewing distance
Average energy consumption W/m²
Display P4 - 288-96
Pixel pitch
LED type
Display size (W x H)
Display resolution (pixels)
Number of pixels per 1m²
Brightness (cd/m²)
Scan mode
Refresh rate
Viewing angles (horizontal/vertical)
Player
In-built memory
Communication
Optimal viewing distance
Average energy consumption W/m²
Display P5 - 160-32
Pixel pitch
LED type
Display size (W x H)
Display resolution (pixels)
Number of pixels per 1m²
Brightness (cd/m²)
Scan mode
Refresh rate
Viewing angles (horizontal/vertical)
Player
In-built memory
Communication
Optimal viewing distance
Average energy consumption W/m²
Display P5 - 160-48
Pixel pitch
LED type
Display size (W x H)
Display resolution (pixels)
Number of pixels per 1m²
Brightness (cd/m²)
Scan mode
Refresh rate
Viewing angles (horizontal/vertical)
Player
In-built memory
Communication
Optimal viewing distance
Average energy consumption W/m²
Display P5 - 160-64
Pixel pitch
LED type
Display size (W x H)
Display resolution (pixels)
Number of pixels per 1m²
Brightness (cd/m²)
Scan mode
Refresh rate
Viewing angles (horizontal/vertical)
Player
In-built memory
Communication
Optimal viewing distance
Average energy consumption W/m²
Display P5 - 224-48
Pixel pitch
LED type
Display size (W x H)
Display resolution (pixels)
Number of pixels per 1m²
Brightness (cd/m²)
Scan mode
Refresh rate
Viewing angles (horizontal/vertical)
Player
In-built memory
Communication
Optimal viewing distance
Average energy consumption W/m²
Display P5 - 224-64
Pixel pitch
LED type
Display size (W x H)
Display resolution (pixels)
Number of pixels per 1m²
Brightness (cd/m²)
Scan mode
Refresh rate
Viewing angles (horizontal/vertical)
Player
In-built memory
Communication
Optimal viewing distance
Average energy consumption W/m²
Display P5 - 224-80
Pixel pitch
LED type
Display size (W x H)
Display resolution (pixels)
Number of pixels per 1m²
Brightness (cd/m²)
Scan mode
Refresh rate
Viewing angles (horizontal/vertical)
Player
In-built memory
Communication
Optimal viewing distance
Average energy consumption W/m²
Display P5 - 288-64
Pixel pitch
LED type
Display size (W x H)
Display resolution (pixels)
Number of pixels per 1m²
Brightness (cd/m²)
Scan mode
Refresh rate
Viewing angles (horizontal/vertical)
Player
In-built memory
Communication
Optimal viewing distance
Average energy consumption W/m²
Display P5 - 288-80
Pixel pitch
LED type
Display size (W x H)
Display resolution (pixels)
Number of pixels per 1m²
Brightness (cd/m²)
Scan mode
Refresh rate
Viewing angles (horizontal/vertical)
Player
In-built memory
Communication
Optimal viewing distance
Average energy consumption W/m²
Display P5 - 288-96
Pixel pitch
LED type
Display size (W x H)
Display resolution (pixels)
Number of pixels per 1m²
Brightness (cd/m²)
Scan mode
Refresh rate
Viewing angles (horizontal/vertical)
Player
In-built memory
Communication
Optimal viewing distance
Average energy consumption W/m²
Ask about the price - P4 LED light boxes
Ask about the price - P5 LED light boxes