The pandemic, which is an unexpected event beyond human control, forced us to change our current habits and lifestyle, and had a significant impact on our way of working. Many companies have made it possible for employees to work remotely. Although life seemingly returned to normal, remote work has become not so much a chore, but a welcomed alternative in a large number of industries and professions. The convenience of working from home, no commuting time, as well as reducing the risk of infection, encouraged people to stay at home and switch to remote work.
The new work mode
However, remote work is impossible to implement at all management levels. Some of us returned to work in the office in order to provide comprehensive customer service, information flow and implementation of tasks. Interviews and videoconferences must continue to take place due to the complexity of the projects carried out in a large number of enterprises and companies.
Dedicated solutions
LED displays are the perfect solution for people who look for reliable videoconferencing equipment. Despite what might appear, these impressive devices operate well not only during concerts, sports events or broadcasting advertisements, but also in everyday use. Due to their structure and functions, the displays are dedicated solutions for both indoor and outdoor applications. Convenience should be among the top priorities for managers and CEOs of companies, both small and large, at these difficult times. LED displays ensure continuous trouble-free operation, also during long hours of use. LED displays are not a heavy or clunky piece of equipment, but belong to highly technologically advanced equipment that facilitates work for many people. The elegant and eye-catching display, both during operation and when turned off, is very impressive and provides a silent message that the company which uses it keeps abreast of the times. By choosing a LED display, you get a proven solution offering many years of trouble-free operation on a daily basis.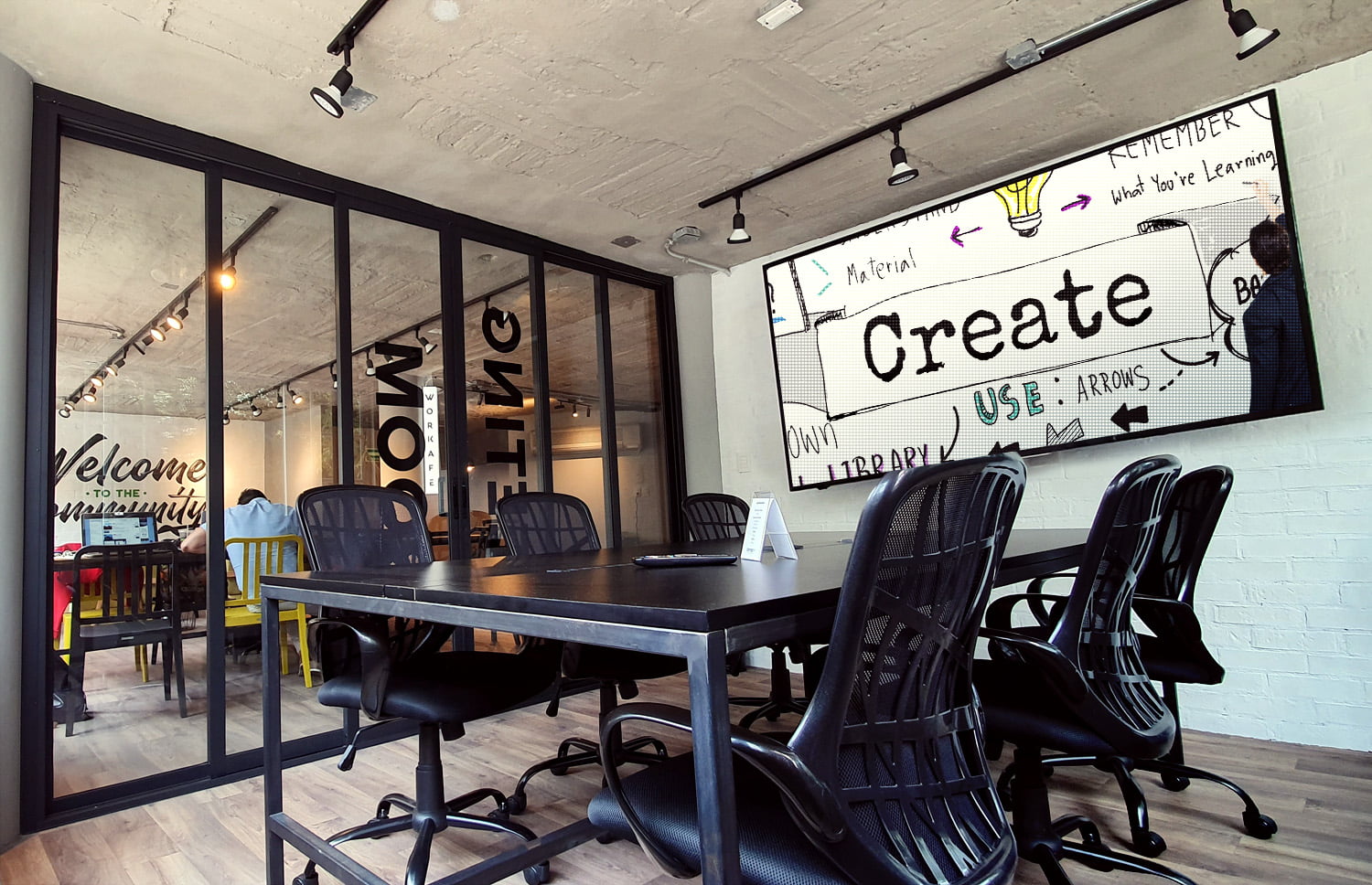 Having said that, one fundamental question arises. Why to choose a more expensive LED display over a cheaper LCD display?
The advantages of LED displays over LCD or plasma displays are undeniable and include:
1. The first distinguishing feature of LED displays is the framelessness of LED solutions. With the available technologies, unlimited arrangements can be set up in terms of shape and size, without visible divisions between individual modules.
2. LED displays are characterized by a much higher image brightness, which makes it possible to clearly display contents regardless of the lighting conditions in the room, for example in a sunny conference room.
3. LED display servicing is less expensive and simpler – if a certain part of the display fails, only a particular section of pixels is replaced without having to replace the entire display, as is the case with LCD displays.
4. The lifetime of LED displays can be up to two times higher than that of LCD displays.
5. LED displays may consume less electricity than LCD displays.
To get detailed technical data, go to the product website: https://inexled.com/products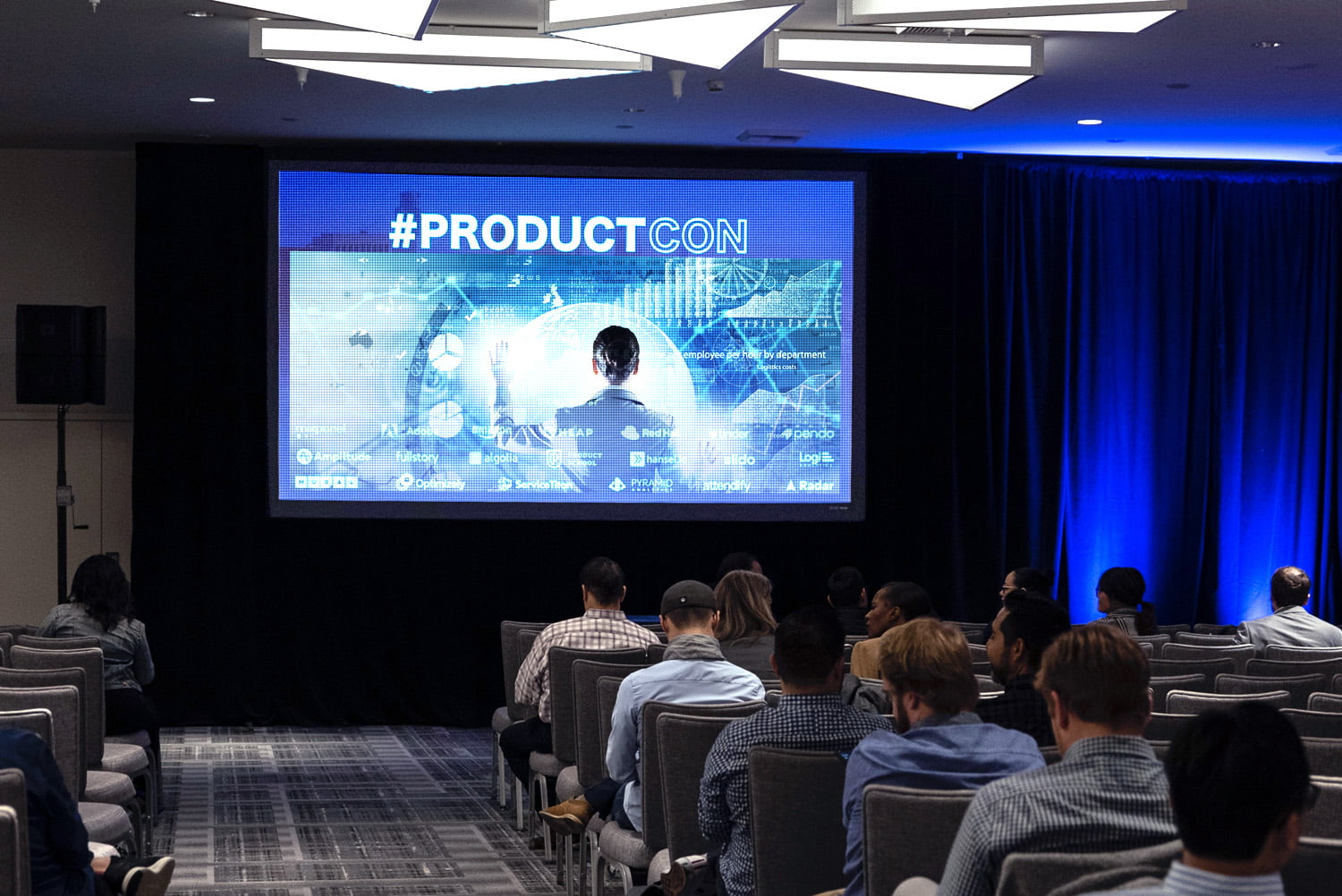 Bright and clear images
LED displays render dynamic and clear images that do not cause eye fatigue despite the extensive amount of time spent looking at a display. Each participant of a videoconference or meeting can equally comfortably see the displayed contents and take an active part in the meeting. Separate displays can be installed in different places in the room while ensuring full synchronization of the image to offer visibility for all people participating in a meeting.
Wall and ceiling mounting
Indoor LED displays are arranged at a closer distance to the viewer and have a much higher resolution compared to outdoor versions. The best solution is to mount the display on a wall or ceiling. The place where the display is installed will be neatly arranged. The display will always be there, ready to be started. It may also serve as an advertising medium that works non-stop, at any time of day. Passers-by will see the advertisements displayed if the interior of your conference room can be seen from the corridor.
High energy efficiency
The high quality of the LED panels also translates into a long, trouble-free operation of 100,000 hours, and the high energy efficiency means that our displays use 50% less energy than other products of the same class.
Full configurability
If you choose a LED display for your conference room, you will opt for a single device instead of two (a small display and a video projector). The models are available in all sizes so they can fit perfectly into any conference room, even a large one with a complex wall arrangement. LED modules can be freely configured; a non-standard arrangement can be easily mounted on two adjacent walls and at different heights.
Basic equipment
For the convenience of users, the displays are equipped with Wi-Fi and Bluetooth. A high-performance computer or a laptop with at least 8 GB RAM and an efficient processor will be necessary to support the presentation or videoconference so that the image can be displayed smoothly and with no delay.
Audio system
High-quality LED display and the accompanying high-performance central control unit should be coupled with a reliable sound system. A perfect image quality must be accompanied by perfect sound quality. Otherwise even the best presentation and videoconferencing can fail due to glitches, noise as well as video and audio stuttering.
A conference room is the company's showcase. This is where important meetings are held, where clients are invited, and business talks take place. Make sure that it makes the best impression on the stakeholders, and the first step is to install high-class equipment from a reliable supplier.